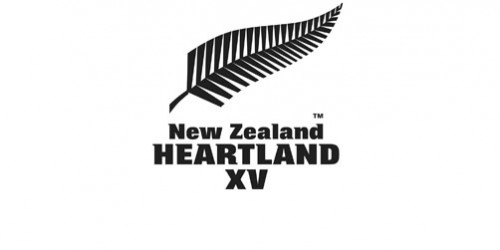 The team will be led by Thames Valley captain and former Chiefs player Alex Bradley.
The team is:
1 Carl Carmichael King Country
2 Troy Tauwhare West Coast
3 Scott Cameron Horowhenua Kapiti
4 Campbell Hart Wanganui
5 Veikosa Poloniati South Canterbury
6 Brett Ranga Thames Valley
7 Seta Koritamana Mid Canterbury
8 Alex Bradley - captain Thames Valley
9 William Wright South Canterbury
10 James Lash Buller
11 Cameron Crowley Wanganui
12 Sione Holani West Coast
13 Peni Nabainivalu Wanganui
14 Dean Church King Country
15 Craig Clare Wanganui

16 Glen McIntyre Thames Valley
17 Meli Kolinisau North Otago
18 Ralph Darling North Otago
19 James Goodger Wairarapa Bush
20 Aaron Lahmert Horowhenua Kapiti
21 Andrew Stephens Bullers
22 Alex Thrupp King Country
23 Willie Paiaua Horowhenua Kapiti
NEWS | Congratulations to Horowhenua-Kapiti for taking out the Lochore Cup on Sunday with a 26 - 23 win over Wairarapa Bush. Check out all the highlights and match report here ??

?? https://t.co/hv2ylVH0TQ pic.twitter.com/3q9dzVap64— Mitre 10 Cup (@Mitre10Cup) October 29, 2018
Injuries to Shaun Hill, Simon Lilicama and Nick Strachan has seen Sam McCahon (Thames Valley), Willi Paiaua (Horowhenua Kapiti) and Callum McDonald (Poverty Bay) brought into the squad.
Coach Craig Scanlon said the players had come together well in the build up to this first match.
"We knew we were bringing a great group of rugby players together but it has been pleasing to see just how well they have bonded and taken on board what it is we want to achieve as a team.
"The goal is to not overload them and make sure they have the confidence to go out there and show why it is they deserve to be in this black jersey," said Scanlon.
Former Chiefs and Waikato loose forward Alex Bradley captains the team, with vice captains Craig Clare and Ralph Darling.
The New Zealand Heartland XV have one more fixture after today's match against New Zealand Marist, also at Owen Delany Park in Taupo on Sunday.
ICYMI | Thames Valley won their first Meads Cup title on Saturday with a 17 - 12 win over South Canterbury. Check out the highlights match report below ??

?? https://t.co/26pSKw9VT0 pic.twitter.com/Bwq8PZhSHw— Mitre 10 Cup (@Mitre10Cup) October 28, 2018