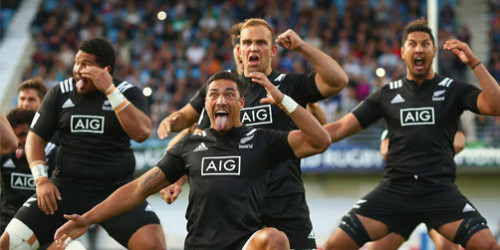 The match will be played at a Stade De La Mediterranee in Béziers, kick off 4.30pm (2.30am Monday NZT).
The team is;
1. Oliver Norris - Waikato
2. Ricky Jackson - Otago
3. Kaliopasi Uluilakepa - Wellington
4. Laghlan McWhannell - Waikato
5. Waimana Riedlinger-Kapa - Auckland
6. Devan Flanders -Hawke'sBay
7. Tom Christie - Captain - Canterbury
8. Hoskins Sotutu - Auckland
9. Jay Renton - Southland
10. Kaleb Trask - Bay of Plenty
11. Caleb Clarke - Auckland
12. Harry Plummer - Auckland
13. Billy Proctor - Wellington
14. Bailyn Sullivan - Waikato
15. Ngane Punivai - Canterbury
16. Flynn Thomas - Southland
17. Sione Asi - Manawatu
18. Suetena Asomua - Counties Manukau
19. John Akau'ola Laula - Auckland
20. William Tremain - Hawke's Bay
21. Xavier Roe - Waikato
22. Scott Gregory - Northland
23. Jamie Spowart - Tasman
NOTE: Xavier Numia, Tevita Mafileo and Will Tucker have all been ruled out with injury. Suetana Asomua and Sam Matenga have joined the squad as replacements.
Injury has forced a number of changes to the team that went down to France in the semi final.
Waikato prop Oliver Norris gets his first start, in his first match at the tournament, while Kaliopasi Uluilakepa joins him on the otherside of the front row. Waimana Riedlinger-Kapa moves from the flanks to lock, to replace Will Tucker, making room for Hoskins Sotutu to start at number 8.
Changes to the backline see Kaleb Trask start at first five-eighths, moving Harry Plummer to the midfield, while Canterbury's Ngane Punivai gets his first chance of the tournament, starting at fullback.
"We have made a number of changes and there is a lot of excitement amongst the players and there is a real feeling amongst the group that we want to finish strong.
"It's a challenge for these guys who have joined us as injury replacements, it's a lot of travel to get to France. But we've been really impressed with how they have looked after themselves. They've adapted well to the new time zone and fit into our systems pretty seamlessly."
FT | France have stunned the #NZU20s to qualify for their first #WorldRugbyU20s final with a 16-7 win in Perpignan. ????????#FRAvNZL pic.twitter.com/2D1rVjG3t7— All Blacks (@AllBlacks) June 12, 2018