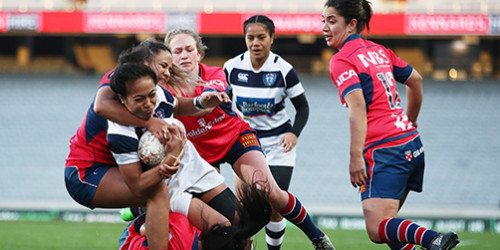 In 1999 there were 14 teams, but in the ensuing years that number has fluctuated wildly.
---
Bear with me. 18 teams played across a first division and two regional divisions from 2000 to 2005, before a standard round robin with six teams was introduced in 2006. Waikato joined the originals (Auckland, Canterbury, Hawke's Bay, Manawatu, Otago and Wellington) in 2012, and while Taranaki entered in 2013, Hawke's Bay were gone. A year later they returned and Bay of Plenty joined, but Taranaki left, while Counties Manukau entered in 2015 and North Harbour in 2016. Hawke's Bay took another hiatus before re-joining in 2017 alongside newcomers Tasman, and finally the welcome return of Taranaki this year. You get the picture; it's been a rollercoaster.

It would therefore be wise to consider that context when judging some of the score lines in the early weeks of this year's FPC, just as it would be too easy to dismiss how challenging it is to effectively start from scratch.

For those involved with Taranaki in 2013, it was a bitter blow to be told they wouldn't be back the following year; it was a dark period for the women's game in the area. Good people who have gone above and beyond started the shift in the years since, before a four team club competition showed the numbers were there to enter the Farah Palmer Cup.
At this point, the Whio are under no specific results based obligation (other than what they demand of themselves) but will need to show by seasons' end that they have a group of players and support staff who want to return and build on what they've started.
Playing numbers are a big factor, and Tasman, Hawke's Bay and Taranaki are regions which tend to lose many of their young people to University. It can't be a coincidence that Otago and Manawatu have been involved in the women's competition since 2006, and both unions have strong tertiary institutions to tap into for talent. Ways to retain and recruit players will need to be thoroughly examined by the provincial unions as the competition evolves.

The learning curve both on and off the field is steep for players and management at these fledgling sides, and finding out just what standard is required can never be more starkly illustrated than what the scoreboard shows. Taranaki, Tasman, Hawke's Bay and in fact each of these Farah Palmer Cup teams have people who are giving a huge amount of themselves.
They must be trusted long term by their provincial unions, and given time to allow these teams thrive.

WEEK 3? | The #FarahPalmerCup continues this week with 2? matches live on @skysportnz. @CountiesRugby host @AucklandRugby on Saturday afternoon and @HarbourRugby take on the @TasmanMako. What are your predictions???#Ours pic.twitter.com/ZL9J0GJhoi— Black Ferns (@BlackFerns) September 9, 2018