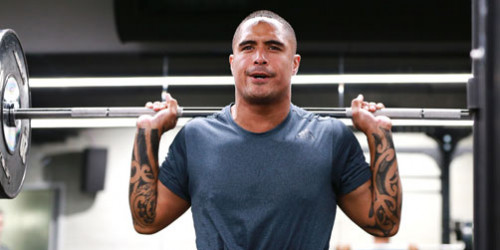 Deciding the key moments when to hold the ball or look to offload would be important if they were to turn around the results they have had this year.
Coach Aaron Mauger said there was no doubt they were capable of doing those things as they had shown against the Crusaders last week that they could put a top side under pressure and create turnover opportunities.
They were confident with the plans they were using in games but they hadn't been able to adapt in games when things hadn't gone their way.
"We've been guilty of hurting ourselves at times through poor decisions, making a lot of line breaks but not quite capitalising," he said.
Against the Crusaders last week, every time the Crusaders broke the Highlanders line they made them pay. The Highlanders had broken the line twice as many times but were unable to convert their chances.
"Big lessons for us so we need to be better there. It's all within our control we believe, we're creating a lot of opportunities. We just need to take those opportunities and convert them into points," he said.
The game was a 'must-win' for the Highlanders. The Blues were playing with confidence.
But there was a lot of internal motivation within the Highlanders because they cared about what they did and all who were involved in the side.
They were committed to putting a good performance in, Mauger said.
By putting themselves under more stress during their preparation this week, he believed they had put themselves in a good position to go out and execute their game more satisfactorily on Saturday.
Boosting the side is the return, from the bench, of halfback Aaron Smith and No.8 Luke Whitelock.
There had been a temptation to start the pair, but Mauger said the Highlanders had been starting games well, no matter who they put out. They were probably the best first quarter team in the competition – they were scoring more and conceding less than any other team.
"It's not so much a matter of how we are starting games, it's more a matter of how we're controlling those middle parts of the game and then giving ourselves an opportunity to set up a big finish so we feel both of those guys with their experience coming off the bench towards the back end of the game is going to be really critical for us against the Blues," he said.