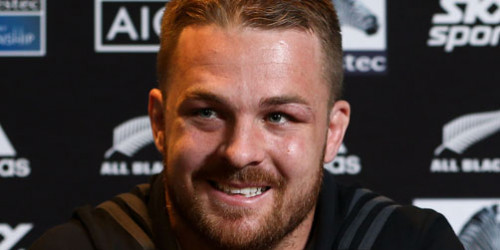 While there hadn't been so much training edge for the side there had been evidence of more liaison between groups in the side as they held meetings to work on their approaches to the Test, Cane said.
---
"I'm relishing the challenge of facing them over here. I just don't think it gets much tougher at altitude, their crowd, them in hot form. It's us versus a few elements so it gets you going, it's going to be big," he said.
"Traditionally we've come together pretty well for big challenges but we can't rest on what we've done for other games, that's for sure."
Prop Karl Tu'inukuafe said Wellington had been his first loss in the All Blacks' jersey and he had experienced the aftermath of a loss and there had been a lot of disappointment.
"We're looking forward to the game on Saturday," he said.
Being in the All Blacks environment had been a big help in trying to prepare for every game the same way and when you were stuck or needed some help there was plenty of assistance to call on, he said.
The ability to do his propping job well came down to the support he had from those players pushing from behind. All he did was channel their support but they had been allowing him to do his job well.
"When it comes to scrums I get hyped up, I always love a good challenge. These guys [South Africa] have been one of the biggest challenges and I'm definitely looking forward to it," he said.

ICYMI | Here is your #AllBlacks 23 to take on the Springboks this weekend.

FULL STORY ?? https://t.co/yRKjtVX0we #RSAvNZL pic.twitter.com/QJGaD2mZgG— All Blacks (@AllBlacks) October 4, 2018
Cane said his Chiefs teammate was being modest. He said as a flanker it was possible to feel how much weight was going into the scrum through his shoulder.
"If he's going for it I'm right up behind him, helping him but if it's defensively and he's just locking it down he allows me to get off just that second quicker which is nice," he said.
Tu'inukuafe said his approach to sides was to treat them all as the best.
"I don't ever under-estimate anyone, they're the best and I've got something to prove. They're [South Africa] definitely good and I definitely have something to prove, I always put them above me," he said.
The passion and emotion from the South Africans on and off the field would make the challenge a lot harder.
Cane said he ranked recalled No.8 Francois Louw highly as he was a good, strong, allround player who didn't have any weaknesses in his game. He hunted hard for the ball.
He was an extra threat to be aware of when it came to getting over the ball, he said.
Cane said he rated South Africa's loose forwards highly. They were big, skilled athletes who were very powerful which was why captain Siya Kolisi was so good in the counter-rucking mode. His strength, explosiveness and ball-carrying ability had gone to a new level this year with the leadership responsibility.
ON THIS DAY | In 2013 the #AllBlacks played an absolute thriller against the Springboks in Johannesburg, coming away with a 38 - 27 win. What are your predictions for this weekend's match? ????????#RSAvNZL pic.twitter.com/np1I6e95lx— All Blacks (@AllBlacks) October 4, 2018