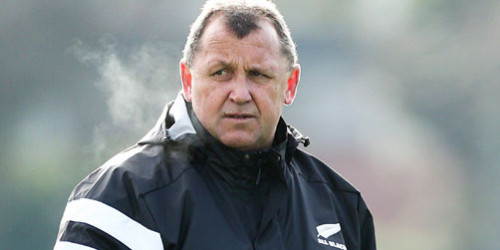 The experienced core of Crusaders players who were given a break after winning the final of the Super Rugby competition had worked well while the side was away and team management were happy.
---
Assistant coach Ian Foster said they were an experienced group and handled it well.
So far as the win over Argentina was concerned, Foster said it was not unusual for a side to show rustiness when coming together for the first time but he felt much of the All Blacks' defensive work against a good Argentina team was outstanding.
"There were some parts of our attack I thought was really effective, we won some good lineout ball, we did a whole lot of little things well but I think collectively, once we got put under a bit of pressure, we just didn't look instinctively on the same page and that's not unusual," he said.
This week would be about taking another step and it would be more intense because it was against South Africa and that always added some spice.
While there was continual Rugby World Cup pressure on sides ahead of the Japan tournament, Foster said for the moment the attitude was about the next challenge.
"The best way for us to prepare for what is happening in September-October is to make sure we deal with the next challenge that gets put up and there's nothing better than this one.
"We've got an early chance to put a marker down about how we are in what will be a pretty intense game and we're aware there will be a lot of talk about ramifications for later on. But I don't think there's anything in the history of sport that tells you that what happens this Saturday is going to have much indication of what happens in the next one," he said.

Front row looking ??

Grab your @AllBlacks training kit here ?? https://t.co/5jhM9mRXvG pic.twitter.com/AtsetAjyrz— All Blacks (@AllBlacks) July 23, 2019
South Africa had shown against Australia last weekend that they were enjoying having a licence to play and were capable of quickly seizing opportunities on top of what was still a physical unit overall.
"They play tough and they're quite patient and actually enjoy not having the ball and they seem to enjoy the defence a bit more than attack at times," he said.
From the All Blacks' perspective, apart from the competition for places in the side, Foster said the main feature at this time of year was a hunger to learn among the players, who were quite demanding and who wanted to get everything right and wanted answers. They had a hunger to master what they wanted to do in their game.
Midfield player Sonny Bill Williams would be in consideration for selection.
"He's travelled well, trained fully today so again it is a matter of making sure he comes through that with no ill effects tomorrow or Thursday morning," he said.
Foster said first five-eighths Richie Mo'unga had grown, as would be expected of any international player, and had been especially outstanding in leading the defending Super Rugby champions, the Crusaders, to another championship win and that was something he should be proud of.
Wing Rieko Ioane, who was left out of the side that played in Buenos Aires, was jumping out of his skin to play in Wellington. He had been outstanding for the side and had continued that form for the Blues although he had tailed off toward the end of the season and that was why he was given a break by the selectors.
"For him it has been really a matter of giving him a window of time to get really, really sharp, to get his speed where we want his speed to be and he's in an outstanding spot at the moment," he said.
?? FLASHBACK! As we build towards this weekend's #NZLvRSA Test, we recall this stunning Brodie Retallick try against @Springboks in 2017!#BACKBLACK pic.twitter.com/pfoTgZISFs— All Blacks (@AllBlacks) July 23, 2019