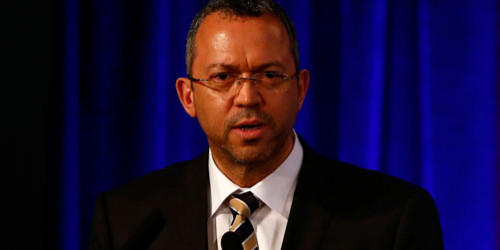 Hoskin, in his opening address to the assembly, said rugby was now played by 7.2 million men, women and children, a greater number than at any time in the game.
As a business, rugby had an annual turnover of more than $US1 billion and between 2009-16 more than 350 million pound will have been injected into the game and the benefit of this investment had been seen in the performances of Georgia, Fiji and Namibia at the 2015 Rugby World Cup.
"This is a pivotal and exciting time for our sport, following an unprecedented period of investment, growth and commercial success," Hoskins said.
"We are presented with golden opportunities to grow participation, to grow audiences from the stadium to the armchair and to establish rugby as a truly global sport for all," he said.
The 2019 Rugby World Cup in Japan would be ground-breaking in exposure to rugby in Asia while the appearance of Sevens at the Olympic Games next year was already providing a 'wonderful opportunity' for the game.
"We need to ensure from the stadium to the armchair that rugby continues to be compelling to play, watch and engage with," Hoskins said.
"We also need to ensure as we grow that our participation strategies reach and inspire new boys and girls and that we continue to drive forward player welfare, integrity promotion and the fight against doping in sport.
"But rugby's future offers far more opportunities than challenges," he said.
The two-day meeting also considered a strategic plan to re-calibrate and remodel a blueprint for growth and prosperity from 2016-2020. Advances in player welfare and consideration of how rugby is played, packaged and promoted were also on the agenda.