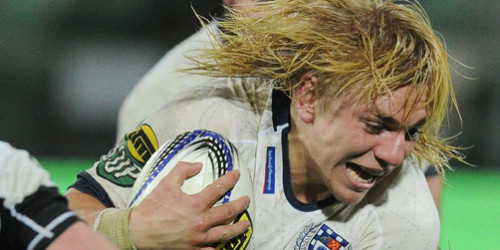 Selected by the Chiefs for his first season of Super Rugby, Karpik, 20, suffered a rupture of the ACL in his left knee during Friday's pre-season game against the Waratahs in Rotorua.
He will have surgery soon with an expected recovery time of six to nine months.
Karpik said he was 'really disappointed' as he had been looking forward to the season.
"I'm choosing to see it as a bump in the road and will take the opportunity to mature my body and get ready for what will hopefully be a long career ahead of me," he said.
"I'll also have a bit more time to put towards my university studies and I will, of course, continue to support the team from the sidelines," he said.
Chiefs coach Dave Rennie said Karpik was an outstanding young man and the franchise was 'bitterly disappointed' for him.
"His debut in the Chiefs' jersey in Friday's game was impressive and further reinforced the hugely promising future he has ahead of him.
"He has a great deal of maturity and an excellent work ethic which will serve him well as he overcomes his knee injury. We will certainly miss him in a training and playing capacity this season but we're pleased he'll still be very much a part of the team as he undergoes his rehabilitation under the expert guidance of our medical team," Rennie said.
Maama Vaipulu also suffered a shoulder injury during the trial game and will be assessed again later this week ahead of the final pre-season game against the Blues in Pukekohe. It is expected he will be available for selection.