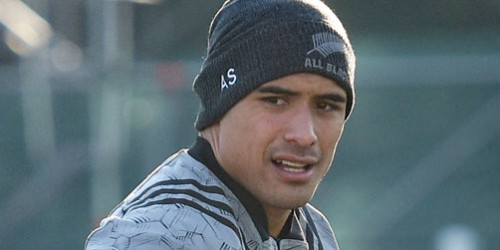 The combination of confidence boosting from the Jaguares' Super Rugby campaign and the infusion of experience from northern hemisphere players would ensure the contest would be tight, he said.
---
"Their results in Super Rugby would say they are going to have a really good opportunity. But I believe Test matches are different.
"They are going to have a different team, as well, a few new players coming in. And we are going to have our strongest team out there as well.
"It's going to be a hard game. It's called a Test match for a reason," he said.
Smith said after the side's first full training run testing all they had been working on during two weeks of preparation had been 'sharp'.
Argentina were great chop tacklers, he said, but also good in getting up and shutting down space and making one-on-one tackles.
It had worked for the Jaguares in the Super Rugby final against the Crusaders, in a dewy game, but he was hopeful the afternoon game in Buenos Aires would allow the All Blacks to use the ball more.
"Every time I've played the Pumas over here it has been a very, very hard game. After the anthem they are pretty pumped up and you have got to deal with that and you've got to deal with the first 10 minutes of passion they are going to bring but then also their ability to use the ball with their physicality and speed, it is a tough old game so you know when you've played the Pumas," he said.

The All Blacks swap the rugby boots for horse shoes as they give Polo a crack in Buenos Aires. ???? pic.twitter.com/rwqsJIC7jd— All Blacks (@AllBlacks) July 18, 2019
He also faced a tough battle with rival halfback Tomas Cubelli who he described as 'an abrasive' player and a player capable of taking a gap when he spotted it.
"He's very physical. You always know when he's there.
"Any little mistake that you make he's going to punish so us nines are going to have our hands full with whoever they play but Tomas is a big part of their attack, creating unstructure around the ruck and looking for opportunities. So our nines are going to have to keep an eye on him as well," he said.
Second five-eighths Ngani Laumape said there had been aspects of his game that he needed to work on and that fitted in with his goal of getting better each year.
He felt like he had achieved that during the Super Rugby campaign.
Like Smith he was conscious of the midfield threat that would be faced from Matias Orlando and Jeronimo de la Fuenta who were strong ball carriers.
"We had a tough time against them when we played the Jaguares and I just love the progress they have shown this year so whoever is out there marking them is going to have their hands full," he said.
?? The first All Blacks team of 2019 has been named. With five new caps named in the matchday 23, coach Steve Hansen gives an analysis on some of the selections.

FULL TEAM ?? https://t.co/xITDmKglA3 pic.twitter.com/HqC6Ep7UfU— All Blacks (@AllBlacks) July 18, 2019