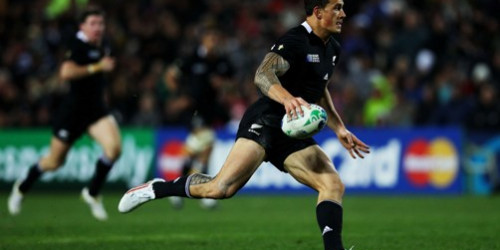 While the World Cup winner and former Chiefs star has statistics backing up his status, one of the highest performing players by the numbers so far this season, it is his work ethic, which he admits was ingrained in rugby, that is causing everyone to literally, take notes.
That was one of the first things noticeable to Rooster's management when Williams sat in during training sessions, writing notes and telling the coach he would study the message later as well – a level of professionalism that had not been sighted in rugby league.
Speaking to the Sydney Morning Herald, Williams said that it was important in rugby union to make sure you didn't miss anything, due to the many layers of the game.
"I got that (taking notes) from rugby because there are so many different aspects of the game that you have to know and I reckon that is why I got to understand it," Williams said.
"I find that if I write down a heap of things when we are talking at meetings I can go back and take out the things I need."
Often the first to arrive at training sessions and always the last to leave, Williams admitted his studious ways from rugby union had a mixed reception.
"League is not an overly complicated game to be honest and I am a bit embarrassed to take my pen and notepad into the meetings," he said.
"So I just try to be really attentive and take out the few key things that they say in video and I go back and write it down when I get home."