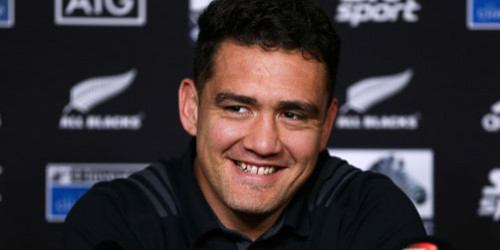 Almost from the moment they touched down in South Africa after their flight from Argentina, the All Blacks have been cast in the role of underdogs against the rising Springboks side.
---
Hooker Codie Taylor told a media conference on Tuesday that South Africa had every reason to be confident after their performances in the last few weeks.
"The loss for us in Wellington was a difficult one to take but they deserved that win at the end of the day, they played really well. And they did it again last week against Australia. I'd say they'd be pretty confident to be at home this week," he said.
Inevitably the talk turned towards South Africa's player of 2017 and rival for Taylor, hooker Malcolm Marx.
"He's probably one of the key players in their forward pack who can build a lot of momentum for them. He's one of their strengths, he's great over the ball, he's a threat with the ball in hand as well as is their locks and their loosies and the way [Siya] Kolisi is playing, he's really leading that forward pack around the field. I think he's a huge confident booster for them when he's playing well."
But for the All Blacks it wasn't about focusing on one player as attention had to be paid across the whole team he said.
Marx was a great player and Taylor took his hat off to the way he played on the field but Taylor said he didn't focus on that, he was more concerned about preparing himself to do his own job and to play well.
Coming up against a player of Marx's quality meant you had to be on your game because you wanted to perform yourself, he said.
"Knowing you are going up against a great player has its own motivations I suppose but I don't try to get caught up in that too much," he said.

Putting in the mahi ?? #RSAvNZL pic.twitter.com/momS4Hieyo— All Blacks (@AllBlacks) October 2, 2018