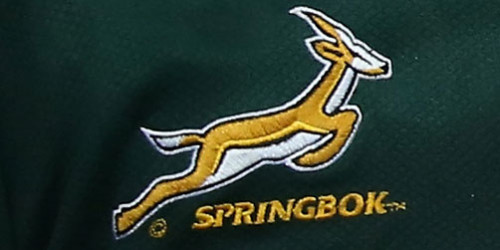 The lock from Potchefstroom was a Professor in Bible Studies at his local University and was a significant influence in Springbok rugby.
---
QUICK TAP: WORLD CUP ULTIMATE TEST FOR HOME UNIONS
---
He toured New Zealand with the 1956 side and played the 1960 series against them in South Africa.
His marker in 1960 Sir Colin Meads said in Behind The Silver Fern: "I marked Johan Claassen, he was one of the better players I played against. He wasn't that mobile at that stage but you couldn't put him off his game. A dour bugger, you couldn't have too many beers with Johan."
Claassen played 28 Tests between 1955 and 1962, captaining them in nine Tests and coached the side from 1968 to 1971, masterminding the defeat of the 1970 All Blacks to end their unbeaten run of Test victories since the 1965 fourth Test against South Africa at Eden Park won 20-3 by New Zealand.
The All Blacks had stormed through their games ahead of the first Test winning praise for the quality of their play, however, they ran into a ferociously defensive Springbok team in the first Test losing 6-17.
While they won the second Test, they lost the series 1-3.
Claassen also had a long stint as a Springbok selector and served on the South African Rugby Board for 20 years.
He played 105 times for his Western Transvaal representative team.
A stalwart of apartheid South Africa, he came face to face with opposition to his government's policies when managing the Springboks to New Zealand on the divisive tour of 1981. The side faced protests wherever they played, many games were played in barbed wire enclosures after the second game of the tour against Waikato was abandoned when protestors stormed the field.
Before the first Test in Christchurch the field had to be cleared of fish hooks thrown onto the ground by protestors.
Before the second Test in Wellington, the tourists had to sleep in make shift areas in the old grandstand at Athletic Park.
The third Test was subjected to aerial bombardment by flour bombs from a plane that flew dangerously low over the ground.
South Africa lost the series 1-2 after All Blacks fullback Allan Hewson kicked a late penalty goal to secure a 25-22 win.
1987: ???? 1991: ???? 1995: ???? 1999: ???? 2003: ?????????????? 2007: ???? 2011: ????2015: ???? 2019:? pic.twitter.com/h0hb9EhsjR— All Blacks (@AllBlacks) January 6, 2019