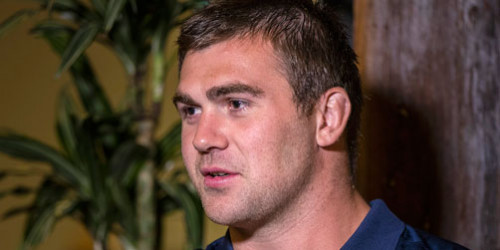 Sopoaga had driven the side around a lot for several seasons and helped take them to a Super Rugby title but before leaving Sopoaga had worked with local player Josh Ioane, Squire said.
---
"He showed him the ropes and he got a bit of a taste of what Super Rugby was about and he's an exciting player that's come through the Otago system and it's going to be an exciting year for him and also Bryn Gatland coming down from Auckland and they've got the old fellow that keeps coming back in Marty Banks, we can't get rid of him.
"So that 10 position has gone from losing Lima and being a loss to now being a hotly-contested position with three pretty decent players putting their hand up so it will be interesting to see how that goes," he said.
While not playing against the Waratahs due to his All Black leave requirements last week Squire said the Highlanders got a lot out of the game and an idea of where they were at in terms of their preparation.
"The guys are champing at the bit to get started. We've got one more pre-season game on Friday, against the Crusaders, to put their hand up for selection for that round one game [against the Chiefs in Hamilton].
"There's plenty of depth and competition amongst the whole group for positions," he said.
Squire won't be considered for the first round but would then be introduced over staggered minutes during the next three rounds. The need for player rest during the season would be just another challenge for coaches, he said.

?? Strap yourself in and watch as Tofiga goes 'behind the scenes' at the #SuperRugby promotion shoot and gives some invaluable advice to the players. #RaiseTheStakes pic.twitter.com/7IA1DqAnSW— Super Rugby (@SuperRugbyNZ) February 5, 2019