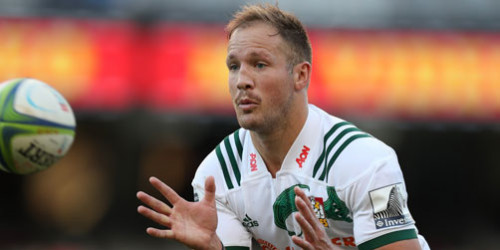 Chiefs assistant coach Tabai Matson said both teams would be looking to take plenty from the game to build momentum ahead of their repeat clash a week later. At the moment that will be in Wellington but if the Chiefs managed to upset the statistical odds and win by more than 23 points they would get to stage the game in Hamilton.
---
QUICK TAP: DEFENCE WILL BE KEY FOR THE HIGHLANDERS
---
However, the reality was that it was another tough New Zealand derby and the Chiefs were expecting the Hurricanes to be looking to have one or two things up their sleeves for the game.
The Hurricanes wouldn't be heading north with a half-hearted effort in mind, he said.
Matson said it hadn't been an issue keeping the players' attention on this week's game and not the quarterfinal.
Every game they had at home this year had something attached to it and this time around it was the prospect of it being the last game at FMG Stadium Waikato for some players, most notably Liam Messam.
Messam will come off the bench in the game, something he had been doing for much of the season and the management felt that would be critical against the Hurricanes.
"We've had a very good training week. Brodie [Retallick] has looked good, as he always does. I think he's one of those special humans who can go from zero to 100 in a very short time so it's great having the big man back in the mixer," he said.

Throwback Thursday: Hamilton 2007 FT. Serge Lilo... @ChiefsRugby pic.twitter.com/1cb7SMMadB— Hurricanes Rugby (@Hurricanesrugby) July 11, 2018
Marty McKenzie would be stepping in at first five-eighths for younger brother Damian, who has to stand down for All Blacks requirements, and while he had been coming on often towards the end of games, much of the work he did within the Chiefs squad wasn't often seen.
"He's been outstanding. He's one of the chief drivers around the game plan. He's a good leader and communicates well. We're really comfortable with what he's going to do on Friday night and he's really confident," he said.
Making an appearance on the bench also will be first five-eighths Tiaan Falcon who hasn't played since being injured early in the competition.
"He's had some opportunities, I think we were all really excited after rounds two and three over the energy he showed on the field so it's been a long time coming. He's clearly the future of Chiefs and New Zealand rugby so he's pretty fired up about getting another opportunity so I'm sure he will bring some youthful enthusiasm when he comes on later in the game," he said.
In the front row Sam Prattley had been named to start with new All Black Karl Tu'inukuafe on the bench.
"That's a twofold selection again. Sam's done an exceptional job coming off the bench and one of the things Coops [coach Colin Cooper] has always been a big fan of is rewarding performance and there's an opportunity to give Sam a start so that's the first thing and as for Karl he gets to do a different job. When you look at the breakdown of minutes it's likely to be really similar to last week," he said.
Nathan Harris hadn't been considered at hooker after an injury he sustained last week and he was being rested with a longer term view being taken.
Here's YOUR Gallagher Chiefs team to take on the Hurricanes at home this Friday ?? #CHIvHUR #ChiefsMana pic.twitter.com/eV1Dorzatw— Chiefs Rugby (@ChiefsRugby) July 11, 2018