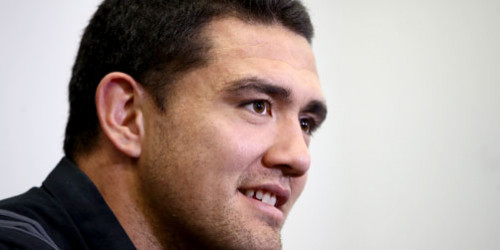 Taylor, the apprentice to his Horowhenua teammate Coles when first selected for the All Blacks, has stepped up significantly in the absence of Coles due to injury and had claim to the incumbency at hooker ahead of Saturday's Test against England.
---
QUICK TAP: ALL BLACKS PREPARE FOR ENGLAND'S DIFFERENT STYLE
---
But having seen Coles' return in the All Blacks win over Japan at the weekend he recognised all the signs that suggested his senior was back and feeling good now that the injury concerns were behind him.
That was especially obvious when he had scored a try when while 'seagulling' on the wing, something all hookers aspired to.
"You could sense he was ready to get stuck in and I think it was a great stepping stone for him to get that confidence back so he can get back in to some serious Test footy. He did what he always does and performed in the black jersey," Taylor said.
While Coles had been under his injury cloud he had stepped back a little and allowed Taylor and Nathan Harris to stamp their own mark which had been 'awesome' but seeing him back and his usual bubbly self was good because it meant he felt 100 percent and he was ready to go again.
Test week here we come. ????#ENGvNZL pic.twitter.com/jHzA9laRz5— All Blacks (@AllBlacks) November 6, 2018