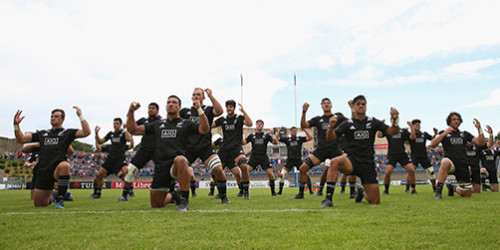 Although New Zealand often go into this tournament as favourites, this year's event promises to be the most wide open yet with a number of strong contenders vying for the coveted title.
---
QUICK TAP: NZ UNDER 20s SET FOR WORLD CHAMPIONSHIPS
---
Along with New Zealand, previous tournament winners England (2013, 2014, 2016), South Africa (2012) and France (2018) will all fancy their chances of lifting the crown again while Australia emerge as a serious threat
The Junior Wallabies head to Argentina with great confidence after beating New Zealand 24-0 in the recently completed Oceania Under 20s on the Gold Coast. It was a commanding performance from Australia and one that has made all other contenders take notice.
Another team that cannot be discounted are hosts Argentina. The Junior Pumas finished in sixth place last year but boast a number of returning players from that campaign and will be extremely tough to topple in their home conditions.
Check out everything you need to know about the 2019 edition below:
NEW ZEALAND SQUAD
Forwards: Kaylum Boshier (Taranaki) – Vice-Captain George Dyer (Waikato) Samipeni Finau (Waikato) Devan Flanders (Hawke's Bay) Cullen Grace (Canterbury) Kohan Herbert (Bay of Plenty) Kianu Kereru Symes (Hawke's Bay) - Captain Shilo Klein (Canterbury) Jeriah Mua (Bay of Plenty) Fletcher Newell (Canterbury) Ollie Norris (Waikato) Simon Parker (Waikato) Taine Plumtree (Wellington) Kaliopasi Uluilakepa (Wellington) Tupou Vaa'i (Taranaki) Tamaiti Williams (Canterbury)
Backs: Fergus Burke (Canterbury) Leroy Carter (Bay of Plenty) Leicester Faingaanuku (Tasman/Crusaders) Cole Forbes (Bay of Plenty) Taufa Funaki (Auckland) Scott Gregory (Northland/All Blacks Sevens) Lalomilo Lalomilo (Bay of Plenty) Dallas McLeod (Canterbury) – Vice-Captain Billy Proctor (Wellington/Hurricanes) Rivez Reihana (Waikato) Etene Nanai-Seturo (Counties Manukau/Chiefs) Quinn Tupaea (Waikato)

PLAYERS TO WATCH
The most exciting aspect of the New Zealand Under 20s squad is the strike power they possess in their backline. Etene Nanai-Seturo, Billy Proctor and Leicester Faingaanuku boast Super Rugby experience while Scott Gregory has starred for the All Blacks Sevens and Quinn Tupaea was a revelation for Waikato in the Mitre 10 Cup last year. Provided they can get clean ball, expect the New Zealand backline to rack up quite the highlight reel in Argentina.

Playtime is over. The class of 2019 are ready for the World Rugby U20 Championship.#WorldRugbyU20s pic.twitter.com/YO16PTwwqp— World Rugby (@WorldRugby) May 30, 2019
POOLS
Pool A: France, Argentina, Wales, Fiji
Pool B: England, Australia, Italy, Ireland
Pool C: South Africa, New Zealand, Georgia, Scotland

NEW ZEALAND FIXTURES
New Zealand vs Georgia: Wednesday 5 June, 4am (NZT)
New Zealand vs Scotland: Sunday 9 June, 6.30am (NZT)
New Zealand vs South Africa: Thursday 13 June, 6.30am (NZT)
FINALS TBC
COACH'S WORD
New Zealand coach Craig Philpott said the team has prepared well at home and is up for all the challenges that the 2019 tournament will throw at them. "Every experience is different; different people, different languages. A number of our games are on turf as opposed to grass so that will be a new experience and will quicken the game up. So everything is pretty fresh and you need that because you're living together and in each other's pockets for the best part of four weeks. There're a lot of upsides to going to a place like that. A couple of years ago we did that in Georgia, a very different place. It really helps galvanize the team," Philpott said.

PREVIOUS WINNERS
2008: New Zealand
2009: New Zealand
2010: New Zealand
2011: New Zealand
2012: South Africa
2013: England
2014: England
2015: New Zealand
2016: England
2017: New Zealand
2018: France
WATCH
The World Rugby Under 20s Championships 2019 will be broadcast on Spark Sport in New Zealand.
Head to the official World Rugby Under 20 website for all other tournament information, updates and live scores.
#WorldRugbyU20s Championship: The story so far

Read more: https://t.co/QpM6UKff0t pic.twitter.com/Jx22aOTmF5— World Rugby (@WorldRugby) May 28, 2019