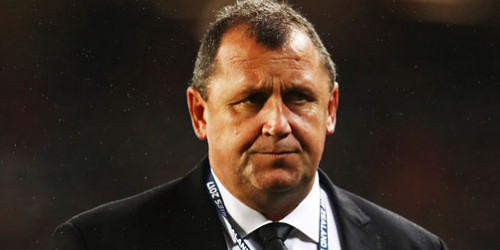 Some would see the Lions' defensive system as keeping in the darker, innovation-denying skills of rugby and the All Blacks as the leaders of the free rugby world attempting to show how rugby can be played as a liberating experience.
But Foster said the Lions use of smothering line defence just provided the All Blacks with other opportunities.
"It's not like it's new. There're a lot of teams defending like this in Super Rugby now. Quite frankly, we defend very quickly now so they've probably got the same issues – how do they attack against our line speed?
"It's not like it's one team's issue to try to unravel. The reason they do it is they think they can get an advantage from it and with every method there's always some areas you can attack through it. We've just got to make sure we're smart and patient as the game unfolds," he said.
Interest in the series has heightened with the Lions running into more form as their combinations develop during the tour and the challenge was a special one for New Zealand.
Foster said playing the Lions was part of the All Blacks' legacy.
"We love these big occasions and playing the best of the northern hemisphere on a tour situation is a great thing to be involved in so when you look back at the great All Blacks, and the great Lions players, they've always been special times," he said.
"We prepare to play a team at their best and we prepare to play our game at our best and that's what we want to do. It's not like we sit there worrying about what the opposition do. We've got massive respect for who we're playing but we know we're at our best when we take a lot of pride in what we do. And that's the challenge in big games," Foster said.
"In big games you don't get it all your own way, you don't win every minute. Sometimes the opposition will have a little bit of a surge and it's just riding through that and reimposing yourself.
"This is going to be a big game, tough teams who want this a lot and we've just got to make sure that we keep trusting what we do," he said.
"From an attack side we're always looking to exploit what the opposition's doing to us defensively but the flipside of it is we are also looking at ways to put pressure on them."
Foster wasn't concerned with claims by Lions coach Warren Gatland that New Zealand teams were guilty of blocking.
"I expected it, apparently we were bad scrummagers last week, and this week we're bad at something else and I guarantee we'll be useless at something else next week," he said.
Foster said the combination of Sonny Bill Williams and Anton Lienert-Brown last week against Samoa had been pleasing as they hadn't played together for a long time.
"Both players have had spells off during Super Rugby and they probably haven't hit their top form so to come in and gel the way they did is fantastic and Ryan [Crotty] we know is a very smart rugby player and he's never let us down in whatever role we've given him so we've got some nice decisions there and the good thing is we are making decisions between players we know will do a very good job."
In relation to captain Kieran Read, Foster said he was desperate to lead the side out on Saturday, but the diagnosis had always been that Read would be ready to play this game.
It had been touch and go last week to get some minutes of play but that hadn't happened. However, the selectors were satisfied he was progressing well and Tuesday had been his first full contact day and any decision on him playing would be based on him coming through that.