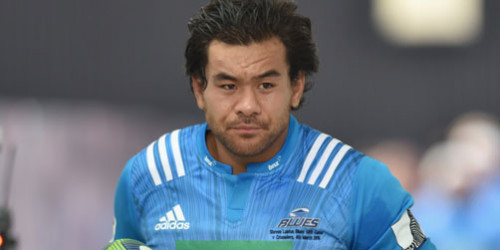 Back in the pivot roles are halfback Bryn Hall and first five-eighths Ihaia West while in a move that will enhance the strength of the front row All Black Charlie Faumuina returns to a starting role while the mobility of the pack has seen Steven Luatua moved to lock in place of Patrick Tuipulotu.
---
In the backline Rene Ranger has moved from centre to wing while at fullback Lolagi Visinia has returned after injury.
But Umaga suggested there was nothing too much out of the ordinary about his choices.
"We've got a plan in place and always had from the start and we think this is the best side to go up against the Hurricanes and get us a result.
"Steven Luatua has played a bit at lock and the All Blacks see him covering that position but for us he's been playing very well and Aki [Ioane] has been coming off the bench and playing very well for us and it just goes for us rewarding performance.
"Patrick would probably be the first to say he didn't play his best game [last week] but again it's tough for Pat because he hasn't had a lot of rugby in 12 months and he's played every game for us leading up to that stage. We know what we're going to get from Pat coming off the bench now and a motivated Pat is good for us," he said.

Umaga said Faumuina's status as an All Black should see the set piece shored up. The side needed to scrum as eight and deal with the expected pressure and if they could do that they should get the result they want.
Rene Ranger's placement on the wing was the result of him coming back from a long lay-off. He hadn't been getting the touches [of the ball] at centre that he and the management would have liked so with the game plan that way it was, with the wings getting a lot of touches, was the thinking behind the move.
"Rene Ranger getting the ball in his hands is good for us and good for him so that is our thinking behind that."
Umaga said there had been a lot of lessons from the loss to the Crusaders. When things were going well that was all well and good but the side would be put under pressure and they key was how they dealt with that pressure.
"It's how we make shifts on the field. We've been doing that, and working hard at that, and I think it is good to know these things early rather than late."
While the Hurricanes were not a renowned set piece side, Umaga said, they would have noticed how the Crusaders attacked them and would look to that but for the Blues it was about concentrating on what they needed to do.
"They like to throw the ball around and they have got some strike power all over the field we just need to make sure we look after our house and we do what we need to do and try and get our game going which is probably the key.