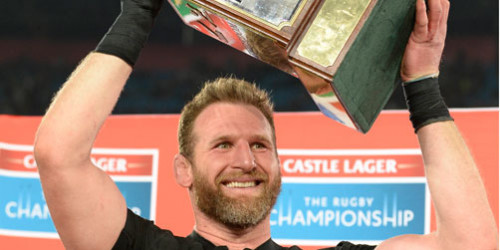 Hansen told SKYSport he was a little dumbfounded immediately after the game because he felt for South Africa because they had played extremely well though he was also proud of the All Blacks' response.
---
Hansen said the side would take a lot of self-belief from the win because they had been down by a lot of points but had managed to show a lot of character in coming back to win.
"They're a young group and we've got five or six back at home to put back into the forward pack so it's been a good few weeks," he said.
It had been difficult coming from Argentina and then playing on the high veldt and after a disappointing first half they wanted to be first to things more in the second and to not get panicky and keep believing.
The ability to respond as they had came down to the environment that had them playing for, and trusting, each other no matter their experience.
They had, fortuitously, trained during the week with a scenario of being down in the last few moments, and it had happened, he said.
Captain Kieran Read said he was proud of the side's effort, as a lot of sides would have rolled over in the circumstances.
"We backed ourselves and kept going," he said.
Lapses had frustrated the All Blacks throughout and it had been a case of just continuing to back their plan and they were fortunate they had just enough time to get the win.

RESPECT ???????? Thank you @Springboks for yet another thrilling contest between these two sides#RSAvNZL pic.twitter.com/jzfVCL1xUO— All Blacks (@AllBlacks) October 6, 2018