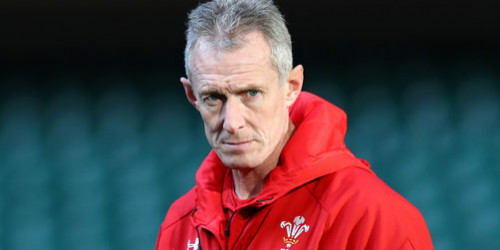 That would be the perfect farewell for the coaching duo who are stepping aside at the end of the campaign.
---
Howley told The Rugby Paper that Gatland's meticulous preparation gave Wales every chance at the Cup.
Wales had developed a capacity to win big games, an opinion backed by their win over England in pool play at the 2015 World Cup, and also their home wins over England and Ireland to claim their Grand Slam earlier this year, he said.
Howley believes Northern Hemisphere sides will be at the forefront of this year's World Cup. He said that while Wales had beaten both England and Ireland both those countries should still be in the Cup semifinals.
"There is no doubt that in 2017 the confidence of the Lions players from that tour of New Zealand had an impact, as did Ireland's victory over New Zealand.
"England are always very competitive against Southern Hemisphere sides, and we have had some of those moments too. Northern Hemisphere rugby is quite vibrant – it's in a good place," he said.

MATCH REPORT | #NZU20s open @oceaniarugby Series with commanding win over Fiji

READ ?? https://t.co/b6BLVaRgUh#OceaniaU20s pic.twitter.com/mIY2IRSrno— All Blacks (@AllBlacks) April 26, 2019
"There's no doubt that England and Ireland have strength in depth, and that ability to win big games, and maybe Scotland do as well.
"There are very close margins now at the top level, and it is even more so in the World Cup, but I can see the Northern Hemisphere being successful. We just need to embrace it, and look forward to it," he said.
Wales are in a pool with Australia, Fiji, Georgia and Uruguay.
Howley withdrew his name as a contender to replace Warren Gatland as Wales coach after the World Cup. He does not know what his future holds but was putting all his efforts into the Cup campaign.
"I've thought for the last 18 months that the World Cup would be special for us, and I just want to enjoy the next six months. No doubt I will have some conversations, because I want to remain in coaching and hope I can add value – but the World Cup is my focus, and you cannot take your eye off the ball," he said.
Howley said he was open-minded about his future whether it was with a club or another country. He would have no qualms about taking a head coach role with another country.
"It's a professional world now. I'm a proud Welshman, but there are Kiwis and Englishmen coaching other international sides – for instance, Andy Farrell, a proud Englishman, has just been announced as the next Ireland coach – so, of course, you would consider it," he said.
Howley also didn't rule out, if circumstances permitted it, working with Gatland on the 2021 Lions tour of South Africa.
There was an attraction to international rugby and its intensity.
"It drives you. That's what you love about it, Yes, you would love more preparation, but it makes you more specific. It trains you to give players an insight and prepare them in a short time-frame for what they will experience," he said.
??? "I want to be the best I can be" - Richie Mo'unga explains the reasons behind extending his contract with @NZRugby.

FULL STORY ?? https://t.co/FJiiFVYGfW pic.twitter.com/LUXZQ3FDQk— All Blacks (@AllBlacks) April 26, 2019