10 years on from the victory, we take a look at that squad and see where the players are today.
Tyler Bleyendaal
Canterbury's Tyler Bleyendaal led the 2010 Under 20 side from first five-eighths and was instrumental in the team's success. Scoring 82 points in the tournament, which is the second highest by a New Zealand player in the history of the tournament and 13th overall. He scored 28 points in the Final against Australia. Bleyendaal played four seasons for Canterbury in the ITM Cup, including scoring a drop goal in the 2012 Final win, he amassed 20 caps for the Crusaders before heading north and has been playing for Munster in Ireland ever since.
Liam Coltman
Coltman has established himself as a stalwart of the game down south, with more than 100 Super Rugby appearances for the Highlanders and almost 70 matches for Otago. Originally out of Francis Douglas Memorial College in New Plymouth, Coltman moved south for University and debuted for Otago the same year as playing for the New Zealand Under 20s. Coltman has played eight matches for the All Blacks, debuting in 2016.
Tom Franklin
Hard-nosed lock Tom Franklin is another mainstay of the Highlanders set up and has had a strong career since his time in the New Zealand Under 20s. Franklin started his provincial rugby in Otago before returning to his home province, Bay of Plenty, and earning a championship title with them in 2019. He has also tasted success at Super Rugby level, as a member of the 2015 winning Highlanders side. Franklin is a regular member of the Maori All Blacks and he's currently plying his trade at the Kobe Steelers in Japan.
Matt Graham
Matt Graham took his talents offshore just two years after playing in the New Zealand Under 20s. The lock forged a career in France playing for Bayonne, Bordeaux Begles and Anglet in varying divisions of club rugby.
Rory Grice
Rory Grice went from the 2010 New Zealand Under 20 team to another black jersey in 2011, turning out for the All Blacks Sevens in three World Series tournaments. A mooloo man, Grice played four seasons for Waikato in the ITM Cup before heading to France and playing seasons for Grenoble and Oyonnax.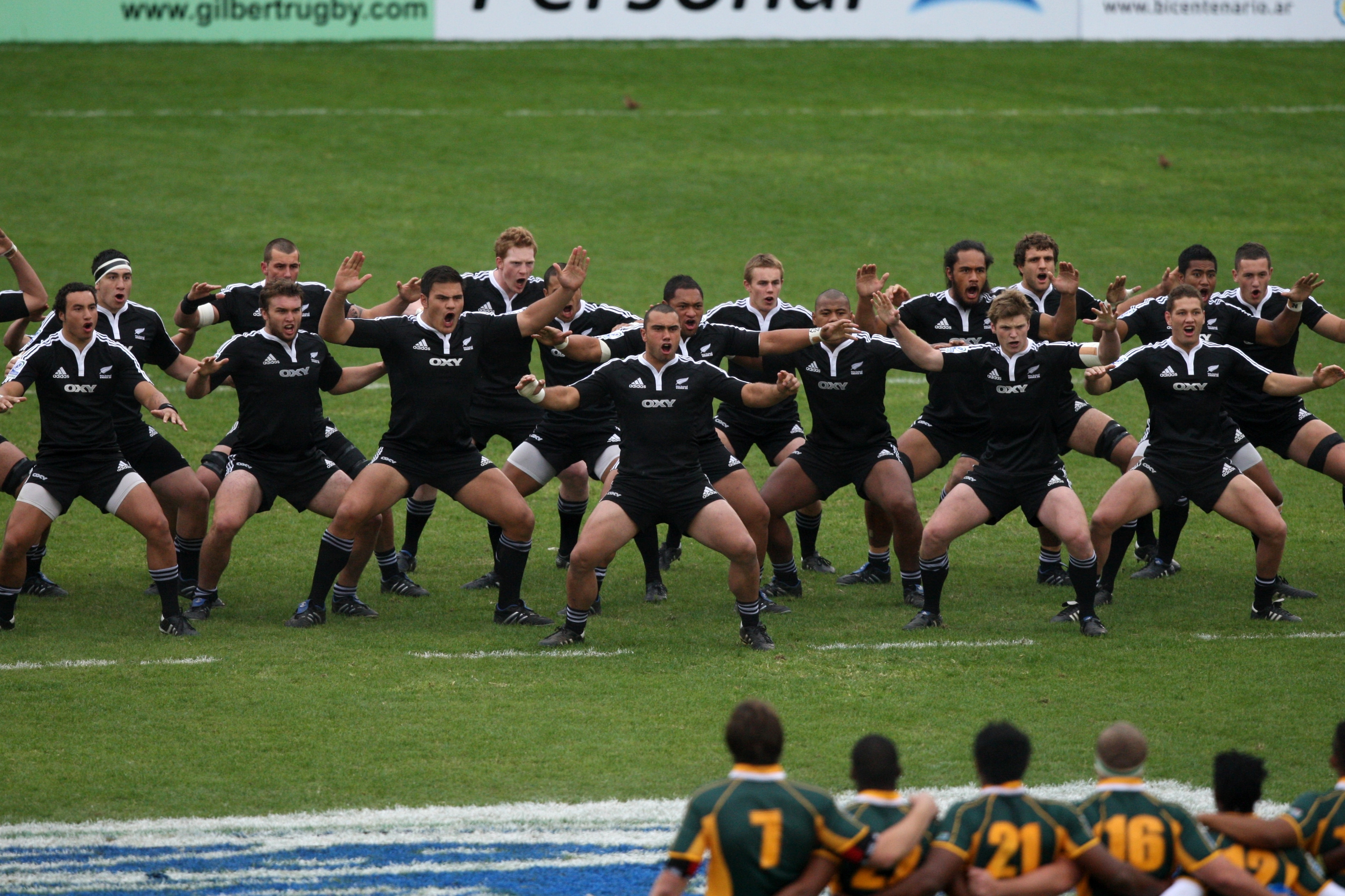 Richard Haddon
Richard Haddon played two seasons in the ITM Cup for Auckland before signing a professional contract in France. He has gone on to amass more than 100 caps for Tarbes and US Montauban.
Kayne Hammington
Kayne Hammington is still plying his trade here in New Zealand, playing halfback for both Otago and the Highlanders. Hammington made his provincial debut for Wellington in 2012 and has gone on to play for Manawatu and now Otago. He had a brief stint with the Chiefs, but is now part of the Highlanders set up and has played almost 50 Super Rugby matches.
Willie Ioane
For Willie Ioane, 2010 was his second year in the Under 20s set up. A strong front rower, Ioane went on to play provincial rugby for Manawatu, Hawke's Bay and Taranaki.
Tawera Kerr-Barlow
World Cup winning Tawera Kerr-Barlow is a powerhouse halfback. Kerr-Barlow made his provincial debut for Waikato as an 18-year-old, the year before being selected in the New Zealand Under 20 side. Kerr-Barlow established himself as one of the best halfbacks in the country, he played 83 matches for the Chiefs in Super Rugby over seven seasons – on hand for their two Super Rugby titles. He played 29 matches for the All Blacks, after debuting in 2012. He was part of the Rugby World Cup winning side in 2015 and led the haka in his final match in 2017. Kerr-Barlow now plays for La Rochelle in France.
Tom Marshall
Nelson College's Tom Marshall played five seasons of professional rugby in New Zealand after winning the Under 20 World Cup. Marshall played 43 matches for Tasman and was involved in their Championship-winning campaign in 2013 and Premiership finals appearance the following season. He began his Super Rugby career at the Crusaders and finished with two seasons at the Chiefs. Marshall has been at Gloucester since 2015, playing in the Aviva Premiership.
Liaki Moli
Liaki Moli was a standout performer in the New Zealand Under 20s and went on to receive the Age Grade Player of the Year at the New Zealand Rugby Awards in 2010. He made his debut for Auckland that same year and played a total of 57 matches for the Union. Moli spent three seasons with the Blues before picking up a contract with the Sunwolves in Japan and has been playing rugby in Japan since 2016.
Tyrone Ngaluafe
2010 was Tyrone Ngaluafe's second stint in the New Zealand Under 20 team. The Aucklander played one season in the Heartland Championship for South Canterbury after his exploits in the Under 20s.
Charlie Ngatai
Born and raised on the East Coast of New Zealand, Charlie Ngatai had a stellar career in New Zealand before heading to France. At just 18 he debuted for Poverty Bay in the Heartland Championship and played five seasons for Wellington before finding a home with Taranaki. Ngatai captained the Chiefs in Super Rugby, amassing 51 caps in six seasons. Ngatai played one match for the All Blacks, and 12 for the Maori All Blacks. Ngatai moved to France for a contract with Lyon in 2018.
Paul Ngauamo
Hooker Paul Ngauamo has gone on to represent Tonga at international level after his stint with the New Zealand Under 20 side. Ngauamo played two seasons for Canterbury in 2010 and 2011 before moving to France where he has been playing ever since. Ngauamo was a member of the Tonga squad at the 2015 Rugby World Cup.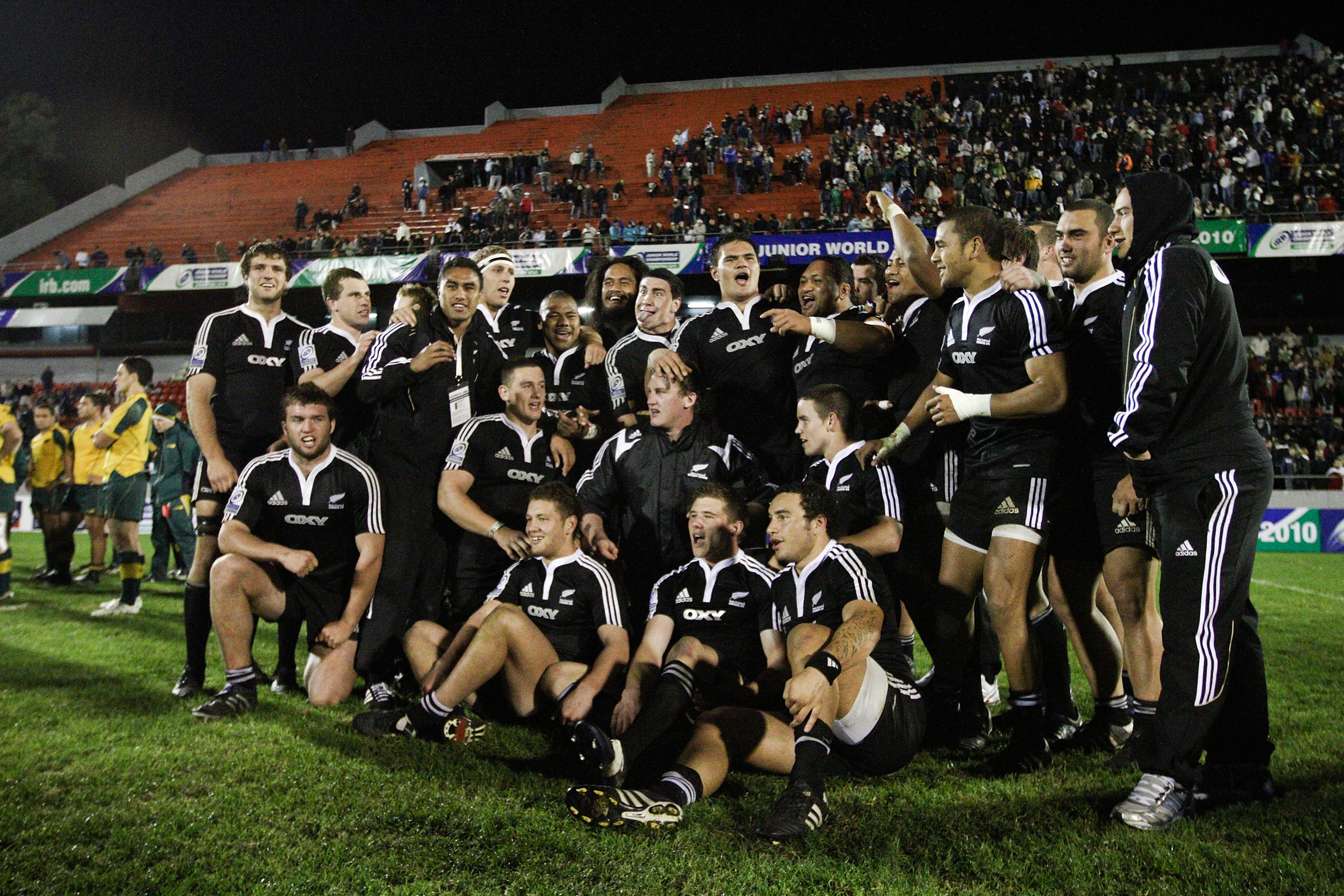 Hayden Parker
First five-eighths Hayden Parker is still a familiar face on our screens, more recently playing for the Sunwovles in Super Rugby. Parker played eight seasons for Otago and four seasons for the Highlanders and then headed up to play in Japan. In 2018 Parker went on an impressive run of 38 successful attempts at goal for the Sunwolves in Super Rugby. Parker also plays alongside Tom Franklin at the Kobe Steelers.
Sean Polwart
Flanker Sean Polwart debuted for Auckland the same season he packed down on the side of the scrum for the New Zealand Under 20s. He played five seasons for the blue and white hoops and he also captained the side. Polwart had two seasons with the Blues and one with the Chiefs, he also played two matches for the Maori All Blacks. Polwart retired in early 2017 after ongoing issues with concussion.
Sam Prattley
Prop Sam Prattley started his career in his home region of Tasman before heading north to Auckland. He debuted for Tasman in 2010 and moved to Auckland in 2013, going on to play more than 50 games for the Union. Prattley played Super Rugby for the Blues, Chiefs and Sunwolves.
Ronald Raaymakers
Ronald Raaymakers captained the Counties Manukau Steelers, debuting for the Union in 2010. He had one season with the Blues in Super Rugby before a brief stint at Ulster in Ireland. Injuries hampered Raaymakers involvement in the game, but he returned to play for the Steelers again in 2017.
Glen Robertson
Glen Roberston went from playing for the New Zealand Under 20s in 2010, to donning the All Blacks Sevens jersey the following year, playing three tournaments on the Sevens World Series. In 15s, Roberston played for Waikato.
Julian Savea
One of the most notable alumni from 2010, Julian Savea has an impressive rugby resume. He played his first ITM Cup match for Wellington in 2010 and debuted in Super Rugby for the Hurricanes a year later. In 2012 Savea was selected for the All Blacks and he went on to play 54 Tests. He was World Rugby Junior Player of the Year in 2010 and was nominated twice for World Rugby Player of the Year. With 46 international tries, he is the second highest All Blacks try scorer. He now plays for Toulon in France.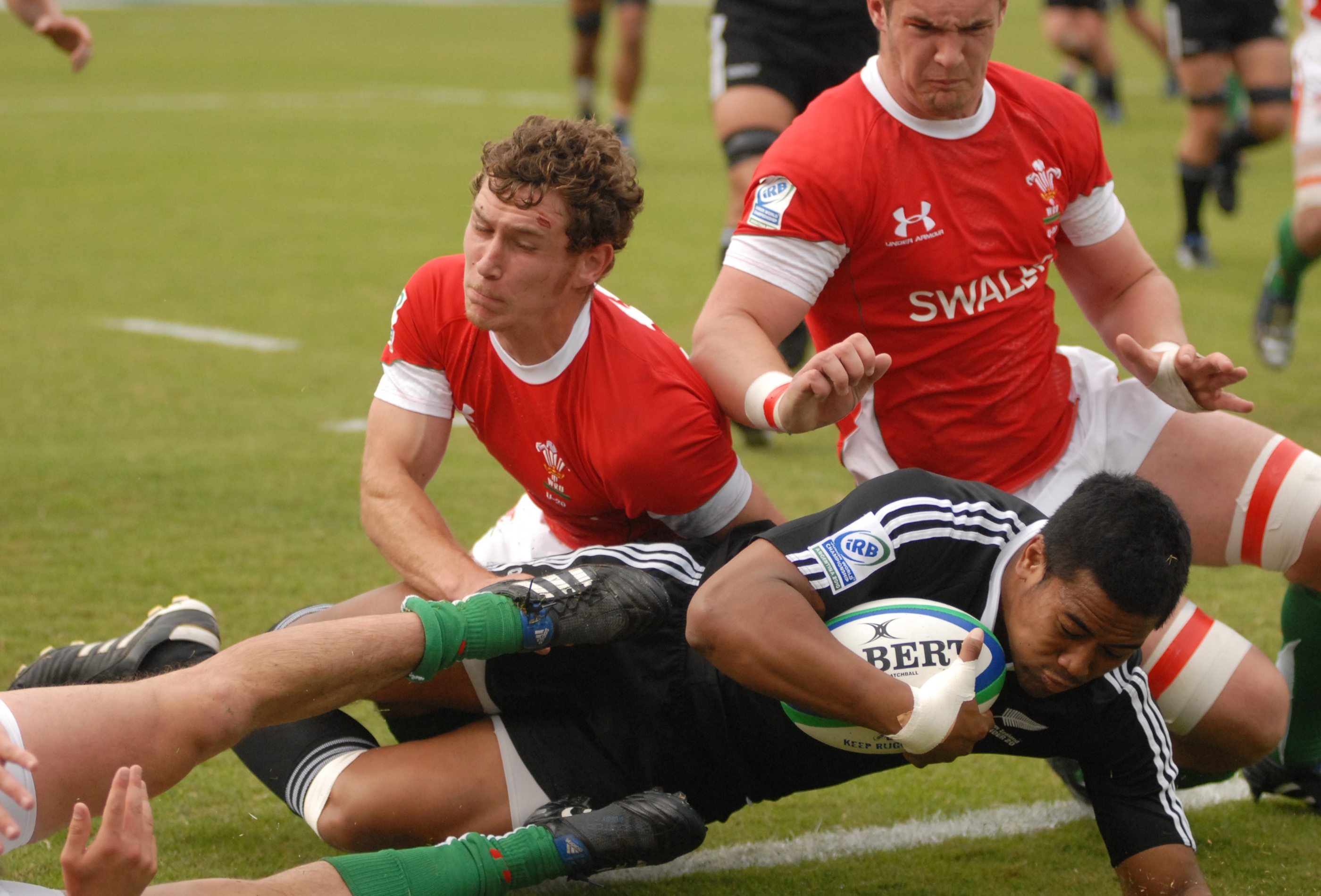 Angus Ta'avao
The well-travelled Angus Ta'avao made his All Blacks debut in 2018, eight seasons after playing for the Under 20s. Ta'avao started his provincial career in Auckland before heading to Taranaki, where he won an ITM Cup Premiership title in 2014. After four seasons with the Blues in Super Rugby, Ta'avao headed across the ditch and played for the Waratahs in 2016 and 2017. A return to New Zealand and a call up to the Chiefs as an injury replacement ultimately saw the charismatic prop selected in the All Blacks.
Blade Thomson
Thomson is one of three players from the 2010 squad to go on to play international rugby for another country. The versatile forward played all his rugby for Taranaki and the Hurricanes in New Zealand, picking up titles in both the ITM Cup and Super Rugby. He played six matches for the Maori All Blacks and left for a contract with the Scarlets in Wales in 2018. After just one season he was called into the Scotland national squad and has played five internationals.
Star Timu
Midfielder Star Timu is a product of Te Aute and Hasting Boy's High School and has played all his representative rugby for Hawke's Bay. He played one season in the south of France and continues to play club and representative sevens in the Hawke's Bay.
Jeff Toomaga-Allen
The Wellington College graduate formed a powerful front row in the World Cup winning Under 20 side. He made his debut for Wellington in the ITM Cup two years after, in 2012. That same year he played his first match for the Hurricanes. Toomaga-Allen made his All Blacks debut against Japan in 2013 and played three matches. He now plies his trade for the Wasps in the English Premiership.
Telusa Veainu
Telusa Veainu captained his St Andrew's 1st XV before going on to play for the New Zealand Under 20s and Canterbury in 2010. Veainu played for Canterbury and Hawke's Bay and was linked with both the Crusaders and Highlanders before heading across the ditch. He played two seasons for the Melbourne Rebels and was subsequently selected for Tonga. Veainu now plays for the Leicester Tigers and was named Players' Player of the Year in the English Premiership in 2018.
Luke Whitelock
The youngest of the Whitelock brother's, Luke followed in the footsteps of his older siblings to a successful rugby career. The flanker made his debut for Canterbury in 2011 and played eight seasons for the Union including winning an astonishing six titles. Whitelock played four seasons for the Crusaders before moving south to the Highlanders and playing a further four seasons of Super Rugby. Whitelock played eight matches for the All Blacks between 2013-2018. He now plays for Pau in France.
Jason Woodward
Jason Woodward was a strong performer for Wellington across eight seasons of provincial rugby. He made his Super Rugby debut across the ditch for the Melbourne Rebels and played two seasons in Australia before signing for the Hurricanes in 2015. Woodward took his talents to the northern hemisphere at the end of 2016, playing two seasons for Bristol before joining Gloucester where he is currently contracted.
Coach – Dave Rennie
Dave Rennie headed the New Zealand Under 20 programme for three years and 2010 was his swansong. During this time, he coached Manawatu and in 2012 he took on the head coaching role at the Chiefs. He tasted immediate success with the Waikato Super Rugby club, winning back to back titles in 2012 and 2013. Rennie coached the Chiefs for six seasons and then headed to the Glasgow Warriors in the Pro 14. Late last year, Rennie was appointed Wallabies coach.