Fans from around the world will get the chance to witness the historic match, with New Zealanders able to watch the game live and exclusive on Sky Sport 1, channel 051. For those outside of New Zealand, check the international broadcast list below to see where you can tune in and catch the action.
Sky Sport in New Zealand will also be offering an alternative commentary option, with fans able to listen to Te Reo Māori commentary by selecting the option on the yellow button.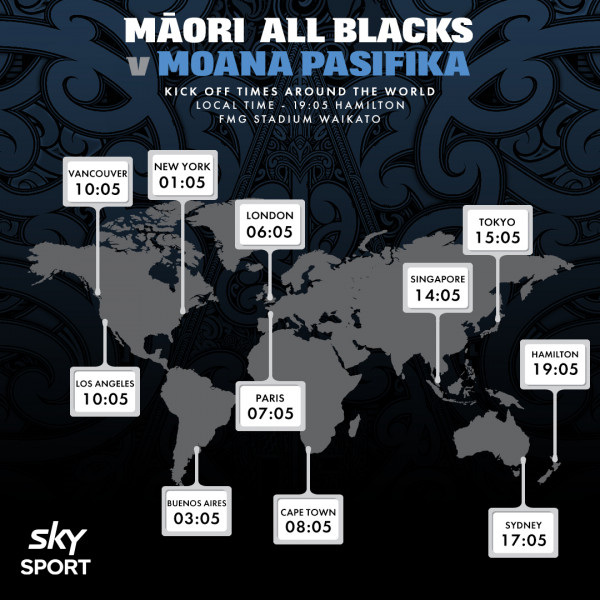 Broadcast around the world:
Free to air across the Pacific
JSports – Japan
ESPN+ – USA
Fox Sports – Australia
Canal+ - France
Rugby Pass Asia/Middle East & North Africa – broadcast on RugbyPass TV in Asia
NOTE: Check your local listings for yet to be confirmed broadcast details in other territories.
Grab your tickets HERE.