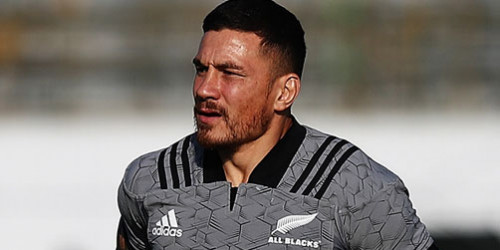 He had enjoyed being able to rub shoulders with some of the best players in the world since making his Test debut in 2010. It had taken him some time to achieve the feat but he was keen to continue to make the most of it.
---
"My feet are firmly planted where I should be and I am just grateful," he said.
Williams said initially he hadn't had a connection with rugby because of his growing up in league but over the years being in the All Blacks environment had helped the connection develop and once that happened he realised anything was possible.
"It's a fun ride, it's going to end some day but you just try and take it day by day and be grateful for being in this environment.
"I know I've got to make every day a winner and I haven't had many minutes playing rugby this year but that's what I need and I've got confidence in my ability that once I get those minutes in I'll be world-class so I don't have any doubts there," he said.
With Israel Folau playing centre for Australia on Saturday, Williams didn't think there would be too much of a change in the Wallabies' dynamic because Folau popped up in the centres whether he was at wing or fullback. He thought he may be required to carry the ball more from set-piece plays but he was a quality player who could fit in anywhere.
Damian McKenzie, who has been named at fullback, said he was excited about the prospect of playing fullback, in spite of the fact he hadn't played there a lot recently. And having a break after the Championship had energised him.
"You've got a bit more time at 15 and I guess there is a chance to be a bit more free-spirited compared to 10, that's something I really enjoy and I guess being at 15 and having two playmakers on the field alongside Beaudy [Beauden Barrett] and Richie [Richie Mo'unga] is, I think, going to be beneficial for the team," he said.
Williams said some of the things McKenzie did on the field weren't coachable and for the All Blacks it was about adapting to the things he did and trying to create space to allow him to do his thing.
McKenzie was looking forward to playing in the afternoon.
"It's nice when you can play with the sun on your back, it's exciting and hopefully a good opportunity to play some attacking rugby," he said.
Happy 33rd birthday to two-time @RugbyWorldCup winner Kieran Read ??????

Reply @allblacks with your birthday wish for the #AllBlacks captain!#TeamAllBlacks pic.twitter.com/89N13QyZOD— All Blacks (@AllBlacks) October 25, 2018