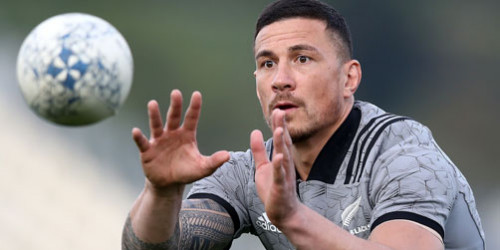 Out of Test action since the June series against France, Williams has been included in Sunday's side and is partnered with Ryan Crotty, who will move out to centre.
---
Williams said it felt like it had been a while since he played but he was grateful to be back in the squad. While missing out on selection was disappointing for those affected, the bond they had as a midfield unit soon took over and they concentrated on doing their best for the players chosen.
There was some nervousness associated with being back in the spotlight on the field but he tried to thrive on that and understand the task ahead of them.
Argentina had come off a big win, they'd had a great tour and now were back home and ready to go, he said.
"When you're in an environment that is so successful it drives success and the pressure to perform and not just win…The times that I have been involved with a loss we delve deeper into the solutions and we have those tough conversations that need to be had. We've done that this week," he said.
Wing Rieko Ioane, who didn't play the first game against Argentina, said he had been impressed with the footwork of his opposite Bautista Delguy and it was always exciting to come up against players so good in their position and the best players in the world.

With @SonnyBWilliams back in the All Blacks number 1?2? jersey, catch up with him and the team as preparation for the clash with Argentina continues. ??#ARGvNZL pic.twitter.com/QmaIMPshnh— All Blacks (@AllBlacks) September 27, 2018