Bremners
Alana - 4 tests, 2021-2022
Chelsea - 1 test, 2022
Alana and Chelsea Bremner have been an integral part of the Canterbury team who won four consecutive Farah Palmer Cup titles between 2017 and 2020. Alana has been captain for two seasons, Chelsea has never lost in 35 matches in red and black.
Both sisters have the ability to switch seamlessly between lock and loose forward with Chelsea first selected for the Black Ferns internal series against the New Zealand Barbarians in 2020. Her older sister Alana was captain of the opposition.
Alana would be the first to play a Test against England in November 2021, scoring a try in the Black Ferns 100th international. Chelsea joined Alana as a Test player in June 2022 when she started at lock in the Black Ferns 23-10 win over Australia in the Pacific Four Series in Tauranga. Chelsea produced a solid 50 minutes, resisting a spirited Wallaroos pack in torrential rain. Alana scored a try which levelled the scores at ten-apiece. It was a key strike, the Black Ferns holding the Wallaroos scoreless in the second-half.
Richards'
Anna - 49 tests, 1991-2010
Fiona - 14 tests, 1993-1999
Lock Fiona cracked the national side in 1993, joining her older sister Anna who'd made her Test debut at the 1991 World Cup as a halfback, later transitioning into first five-eighths. The Richards' played 10 tests together and never lost with both starting the 1998 World Cup final win against the USA.
In 2021, Anna became the first woman to be awarded the Steinlager Salver for outstanding contribution to New Zealand Rugby. The 2014 World Rugby Hall of Fame inductee enjoyed two decades in the Black Ferns, missing just four possible tests between 1991 and 2010. She won the World Cup four times and contested her last tournament aged 45.
Six years younger Fiona played five undefeated seasons with Auckland and between 1996 and 1998 won a hat-trick of Coleman Shield titles with College Rifles. In the Black Ferns she forged a formidable locking partnership with Otago's Fiona King (nee Barclay). Fiona retired in 2000 hampered by a knee injury.

Laveas
Justine Lavea - 34 tests, 2004-2015
Vania Lavea - 4 tests, 2003-2007
Vania and Justine Lavea were the first pair of Samoan sisters to represent the Black Ferns, but also played each other in the 2003 World XV series.
Utility back Vania played for the World XV against the Black Ferns at Eden Park and then Amiria Marsh got injured for the second Test in Whangārei so she swapped teams.
Three years older, Vania had a limited test career making just four appearances, like many struggling to surpass Anna Richards. However she played with her sister in the 2007 sweep of Australia and won an impressive 41 of 45 games in an Auckland jersey. Since 2012 she has been a women's rugby development manager for New Zealand Rugby with a particular focus on growing rugby in the northern part of New Zealand.
Justine proved to be a most durable flanker. She debuted for Auckland as a 16 year-old in 2000 and only Emma Jensen and Fiao'o Faamausili had played more than the 151 first class matches Lavea had appeared in at the time of her retirement.
Justine played 34 Tests for the Black Ferns. Overlooked for the 2006 World Cup she bounced back to be named Auckland Storm player of the year in 2009 and started in the 13-10 World Cup final win against England a year later.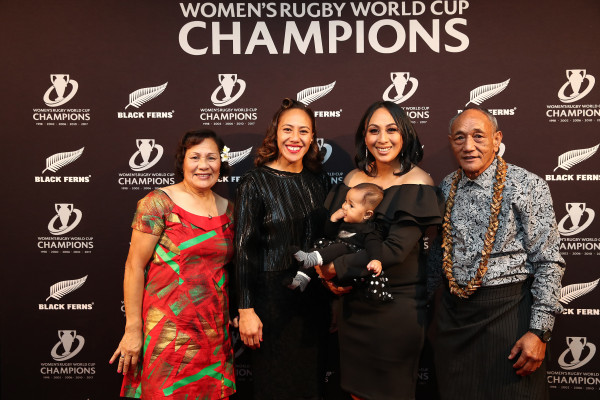 Itunus
Linda - 38 tests, 2003-2015
Aldora - 26 tests, 2015-2021
In 2015, Linda lined up alongside her younger sister by seven years, Aldora, in a Test. It happened in Calgary with a 40-22 win against Canada.
Two years later the sisters started together on home soil with Linda commenting:
"The black jersey means a lot so every game is special, but if I had to pick a standout moment it was starting with my sister against England in Rotorua in 2017. It was the first time my parents had watched us play a test together."
In December 2020, Linda was named blindside flanker in the World Rugby Women's 15's Team of the Decade (2010-19). She was a part of three Black Ferns World Cup winning teams in 2006, 2010 and 2014.
A brutal defender, her running game was exceptional too. She helped the New Zealand Sevens team build a winning formula. Between 2009 and 2014 she appeared in 11 tournaments and assisted the Black Ferns Sevens in winning the inaugural HSBC World Series title in 2012-13, as well as their first World Cup in Russia in 2013.
Aldora began her rugby life as a centre at Kelston Girls' High School before drifting into loosehead prop and settling at tighthead. She started the 2017 World Cup final win against England. On the 2021 Northern tour she actually played three of her four tests on the loosehead side.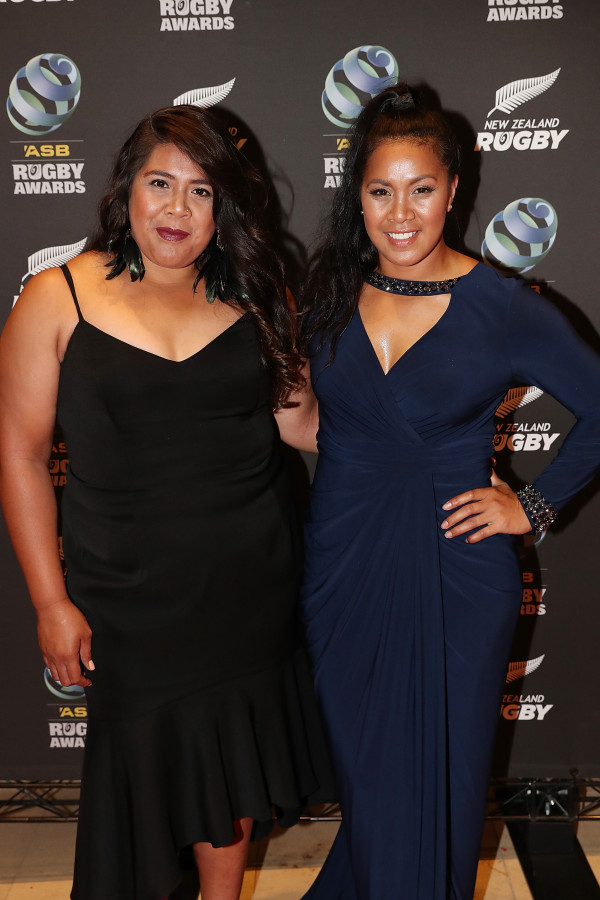 Demants
Kiritapu Demant, 2 tests, 2015
Ruahei Demant - 15 tests, 2018-2021
The Demant sisters hail from Omaio in the Bay of Plenty where the nearest pub is an hour away.
When Ruahei was 12 and Kiritapu 11, their father, a commercial crayfisherman, sold his quota and the Demant's moved to Auckland where they were introduced to rugby.
Kiritapu was a prodigy selected for the Auckland Storm as a 16 year-old in her first season in 2013. Two years later she was promoted to the Black Ferns and played her only two tests at the 2015 Canada Cup.
With growing business interests the utility back isn't playing at present. In 36 appearances for Auckland she scored 17 tries and won two NPC titles.
ACL injuries decimated the progression of Ruahei but eventually in 2018 she cracked the Black Ferns and hasn't missed any of the 15 Tests played since.
In July 2019 she was a standout in the Super Series success, a campaign that included a 28-13 victory over England, the first meeting since the 2017 World Cup final. In August, her growing stature was underlined by a 40-metre individual try against Australia in Perth.
In May, she was named captain of the Black Ferns for the Pacific Four Series against Australia, Canada and USA.