Join the Virtual Bench
We're inviting Aotearoa to be on the bench with us as we head to France!
By joining you'll not only be part of this incredible show of support, you'll also be able to stay up to speed with the latest as the team take to the world's biggest stage.
Show the team you have their back
Drop a good luck message for the All Blacks and we'll share it with the team
Our bench is your bench
The Bench. It's a powerful place.
For many people, a bench is an international symbol of unity, of friendship, of camaraderie. Benches sit all over the world as a place to honour others, wrap our arms around each other, sit and reflect, or meet and connect.
In rugby, it's the backbone of our teams in black. The eight who have the backs of the 15 on the field. It's the bench that gets us on the field, and the bench beyond that supports us all year round. It's our communities, our whānau, our first coaches, the volunteers, the orange slicers, the refs and the fans. Its YOU.
To say thank you, we are officially extending our bench to our supporters on the field, on the sidelines, in the stands and at home all around the world. We see you, we value you and we have your back too.
This year the All Blacks will gift a bench to 26 communities across Aotearoa New Zealand. A bench is a symbol of connection, courage, camaraderie, care, celebration, commiseration and compassion. We want these benches to be a safe space to bring people together. To connect, care and look out for each other. We vs Me. Together is better. For all supporters and all the moments shared together. Side by side.
Find out more by watching the video below.
Other ways to join the bench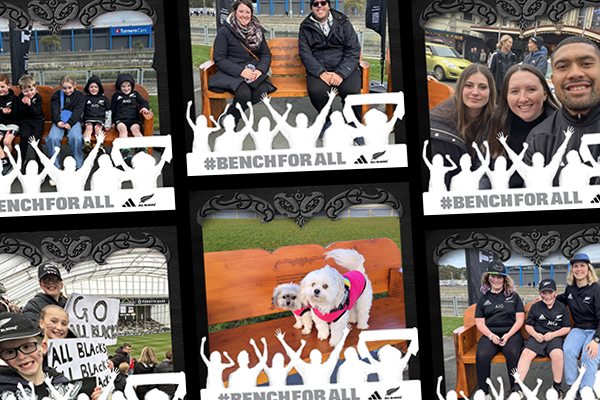 Photo Frame
Submit a photo of you on your bench.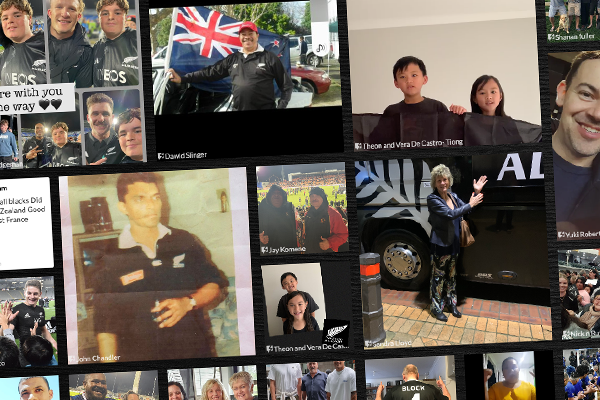 We're all on!
View the good luck message for the All Blacks.
---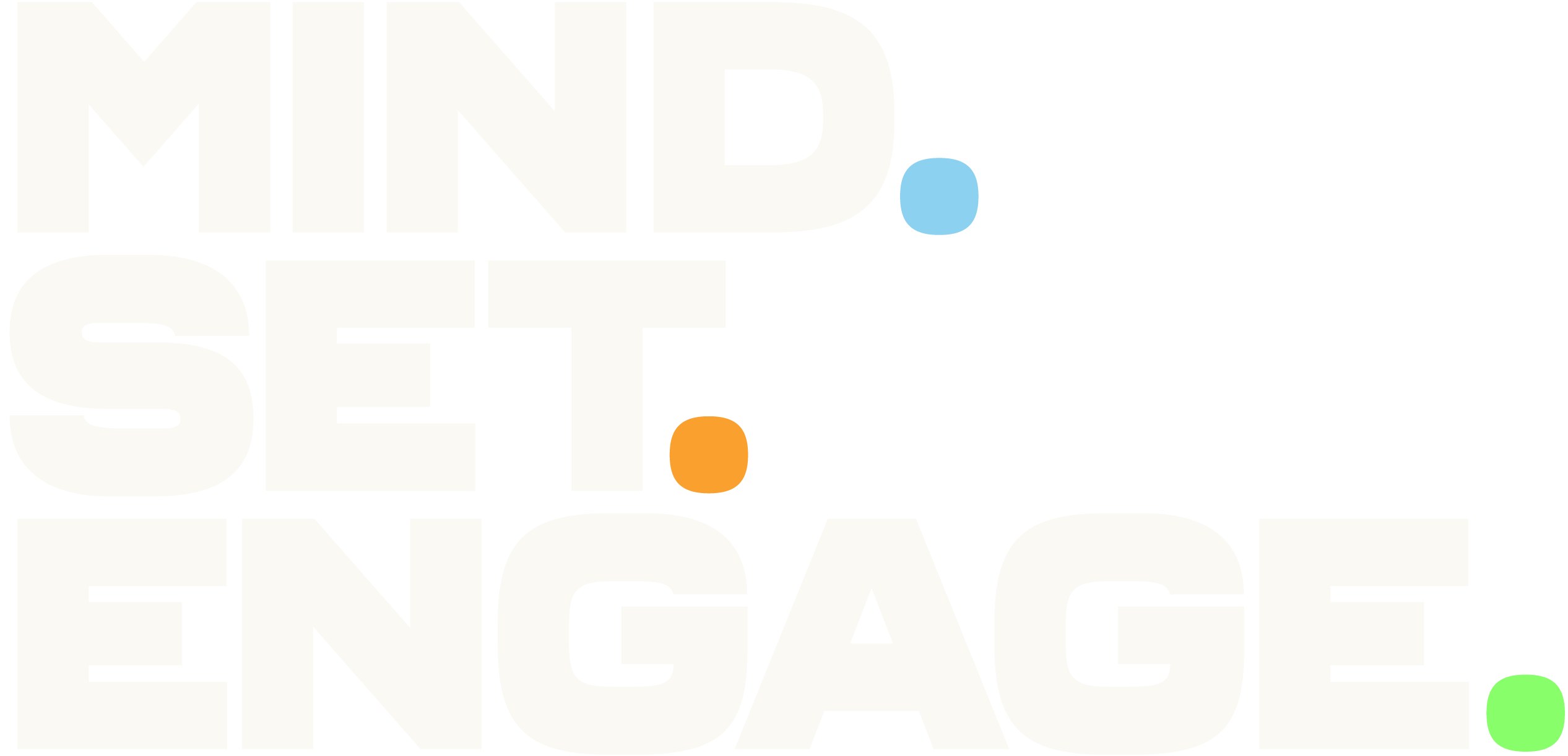 Mind.Set.Engage is NZ Rugby's Mental Health & Wellbeing programme; this website was created to help players, coaches, staff and supporters in the rugby community to look after their own wellbeing and that of others. Click here to find out more